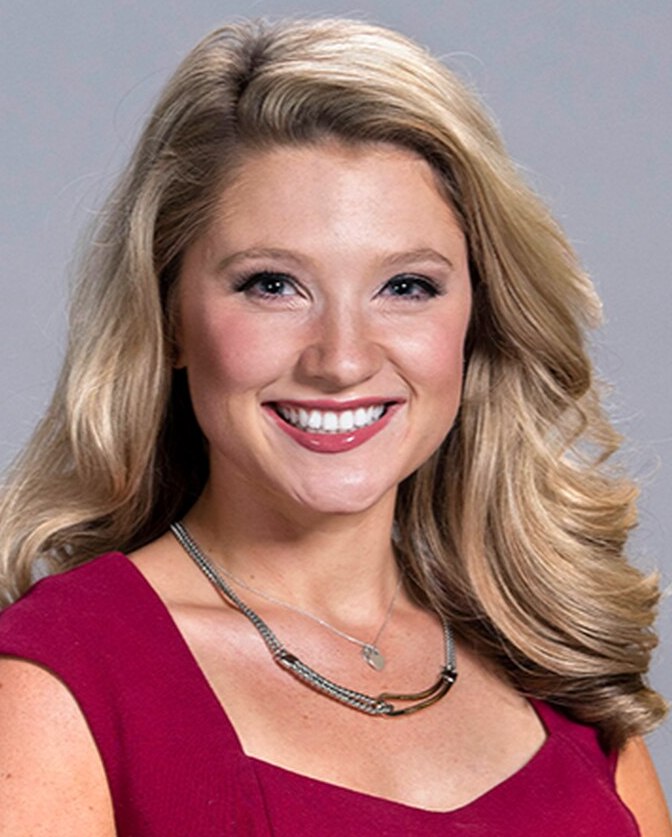 Age: 24
Parents: Bob and Kathleen Hagerty
Hometown: Charlotte (originally from Raleigh)
School: Graduate of UNC-Chapel Hill with a degree in broadcast journalism and double
minor in history and music
Future Plans: To attend graduate school and work as a network news correspondent
Talent: Classical piano – Performed Beethoven's "Sonata in G" for the talent competition
Community Service: A Higher Purpose: Drug and Alcohol Addiction Recovery
She received numerous scholar awards at UNC-Chapel Hill, including top broadcast journalism graduate for 2018.

She works as a TV news reporter in Charlotte.

She met President Barack Obama twice, interviewed the President of Panama, and reported on cultural unification in Thailand.

Her friends say she is their personal Yelp because she always has a recommendation on a great place to eat.

She was voted "Most Likely to Succeed" and "Most Friendly" in high school.