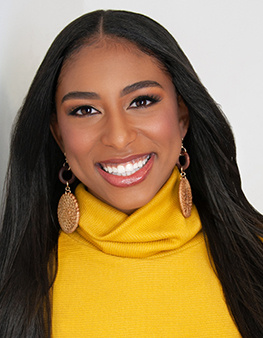 Age: 17
Parent: Daughter of Jessica Valverde
Hometown: Hendersonville
School: East Henderson High School
Future Plans: To attend college to study biology, computer science, and dance
Talent: Performed a rhythmic tap dance to "I Feel Good" for the talent competition
Community Service: Seize the Day: Raising Seizure and Disability Awareness
She is a member of the Beta Club and National Honor Society and dual-enrolled as a student at Blue Ridge Community College.

She was a cast member and dancer in Flat Rock Playhouse's production of "Chasing Rainbows: The Road to Oz," a play about Judy Garland's early life.


She performed at Walt Disney World and with the "Dancin' at Sea" program aboard Carnival Cruise Line. Her dream is to dance professionally in New York City.

She ran hurdles and participated in the high jump, long jump, and triple jump, qualifying for the 2A state championship in the triple jump.

She is a cheerleader and dance team member and loves being involved in her school.