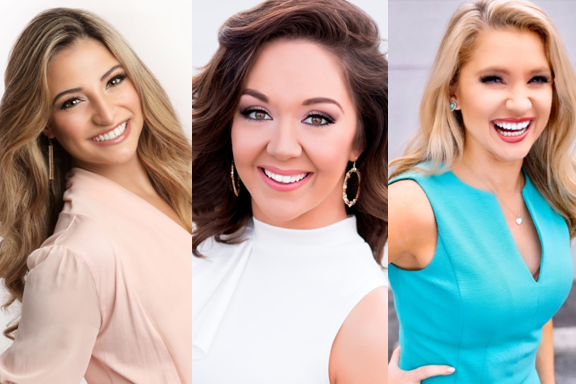 Pageant gets back on track for 2022

Competition is scheduled for Saturday, January 8
After being derailed last year because of the pandemic, the annual Miss Gastonia/Miss Gaston County/Miss Mount Holly competition is back on track and scheduled for Saturday, January 8.
The show will culminate with the crowning of Miss Gastonia, Miss Gaston County, and Miss Mount Holly for 2022 as well as the Outstanding Teen winners for Gastonia, Gaston County, and Mount Holly. The six young women will go on to represent the Gaston region in next summer's Miss North Carolina/Miss North Carolina's Outstanding Teen competition.
Organizers are working now to recruit contestants who will vie for the coveted crowns, thousands of dollars in cash and in-kind scholarships, and the opportunity to connect with the community through public appearances and service projects.
The Miss division is for young women ages 19-26 who live, work, or attend college full-time in one of following counties: Gaston, Cleveland, Lincoln, Mecklenburg, Union, Cabarrus, Catawba, Caldwell, Burke, or Rutherford. The Teen division is for girls ages 13-18; it is open to North Carolina residents and not limited to particular counties. The phases of competition are interview, talent, evening wear, on-stage question, and physical fitness (teens only). There is no swimsuit competition.
To give potential contestants the chance to learn more about the pageant, virtual orientation sessions will be held on Thursday, October 28 and Wednesday, November 3 at 7:30 p.m. Anyone interested in participating in a session should go to the Miss Gastonia website (missgastoniapageant.com) and complete the Candidate Interest Form to choose a session. The deadline to submit all necessary paperwork is December 10. For more information, call (704) 827-7277, send an e-mail to missgastoniapageant@gmail.com, or go to the Miss Gastonia Organization page on Facebook.
When the current titleholders crown their successors in January, it will bring a two-year reign to an end for Miss Gastonia Julia DeSerio, Miss Gastonia's Outstanding Teen Keelie Jones, Miss Gaston County Mariana Linares, Miss Gaston County's Outstanding Teen Lexi Foy, and Miss Mount Holly Anne Marie Hagerty. While they were crowned in 2020, pageantry was put on hold because of COVID-19, and they did not get to compete in the state pageant until this summer.
At Miss North Carolina in June, Jones finished as the third runner-up in the teen division, DeSerio was named to the top 10, and Hagerty ended up as the first runner-up to Miss North Carolina. It marked one of the most successful performances at the state level for Gaston's representatives. Collectively, they are walking away from the pageant experience with more than $30,000 in scholarship money.
This article was written for publication in the October 28, 2021 edition of the Belmont Banner-News.