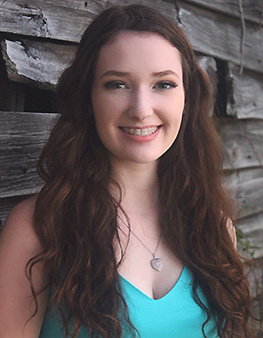 Age: 16
Parents: Daughter of Clifton and Rebecca Foy
Hometown: Gastonia
School: Stuart W. Cramer High School
Future Plans: To attend UNC-Charlotte and pursue a career in mental health counseling
Talent: Performed a dance to "Once and For All" for the talent competition
Community Service: Focuses on suicide prevention
She received her school's English and math academic awards for having the highest grade point average for English 9 and Math II.

She is captain of the worship team at Bethlehem Church.

She is an acrobatics and dance instructor for girls ages 6-12.

In addition to dance, she enjoys art, acting, and going to the gym. She had the highest-scoring routine at the Southeast Showdown dance competition.

She has two older sisters.