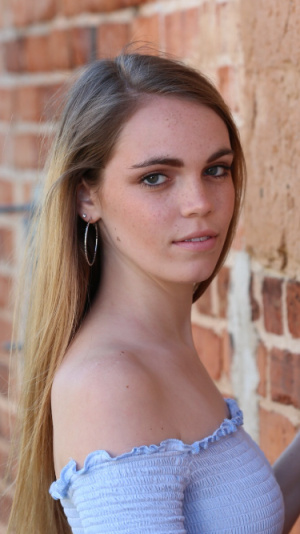 Age: 19
Parents: Larry and Cynthia Woodward
Hometown: Gastonia
School: Western Carolina University majoring in biology/pre-dental
Future Plans: To attend dental school to become an orthodontist
Talent: Vocal – sang "Don't Rain on My Parade" for the talent competition
Community Service: "Least of These" foster children organization
She was Miss Ashbrook 2018 and a member of the National Honor Society and National Beta Club while in high school.
She has been a Hope in Christ tutor, Vacation Bible School leader, camp counselor, and children's worship leader.
She has worked as a waitress at Webb Custom Kitchen in downtown Gastonia.
She enjoys singing as well as playing the piano, guitar, and ukulele.
She has been to Disney World ten times.