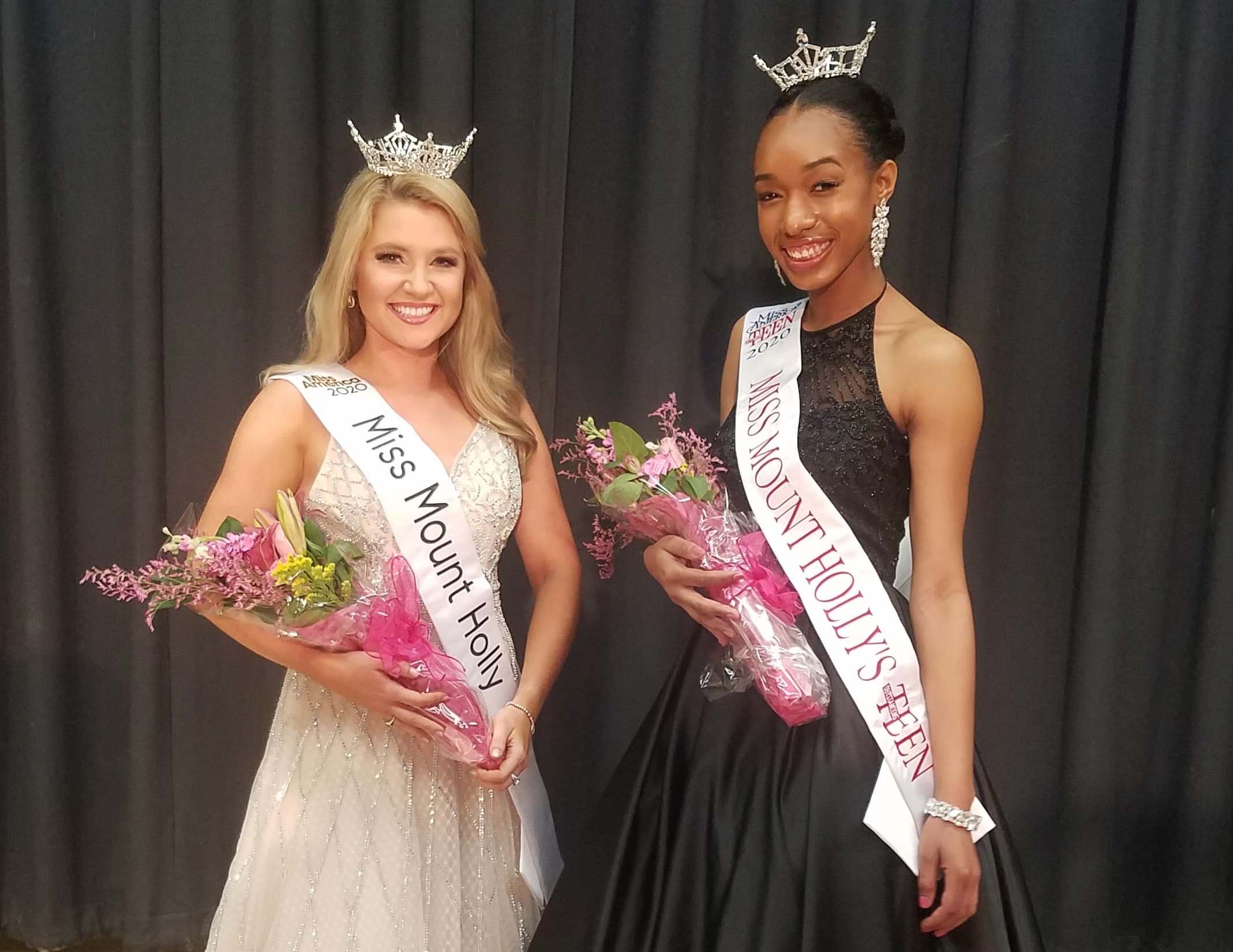 February 21, 2020
YOUNG WOMEN CAPTURE MISS MOUNT HOLLY CROWNS FOR 2020
Anne Marie Hagerty and Micah Eustache will reign as Miss Mount Holly and Miss Mount Holly's Outstanding Teen for 2020. They won the annual scholarship competition that was held on Saturday, February 8 and featured nine young women vying for the Mount Holly crowns.


Click here for the full article.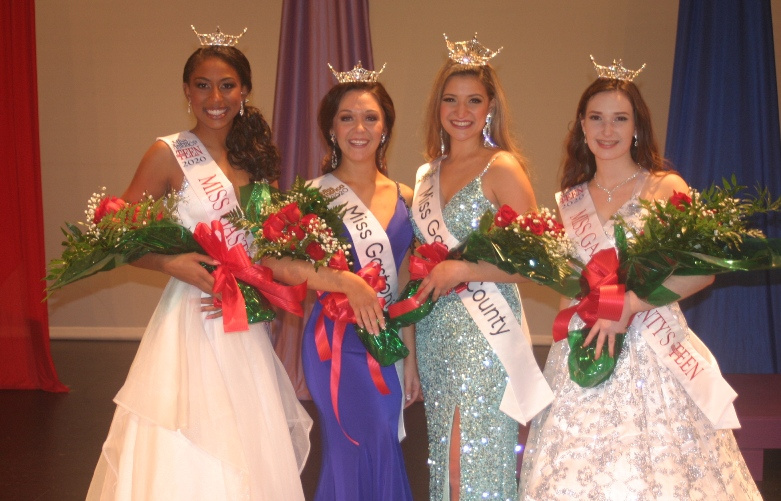 November 27, 2019
MISS GASTONIA, MISS GASTON COUNTY, AND OUTSTANDING TEENS CROWNED FOR 2020

It's not the new year quite yet, but Gastonia and Gaston County already have their beauty queens for 2020.
The winners were crowned on Saturday, November 23 during the annual Miss Gastonia/Miss Gaston County scholarship competition. Fourteen young women competed for scholarships, prizes, and the chance to advance to Miss North Carolina.
Click here for the full article.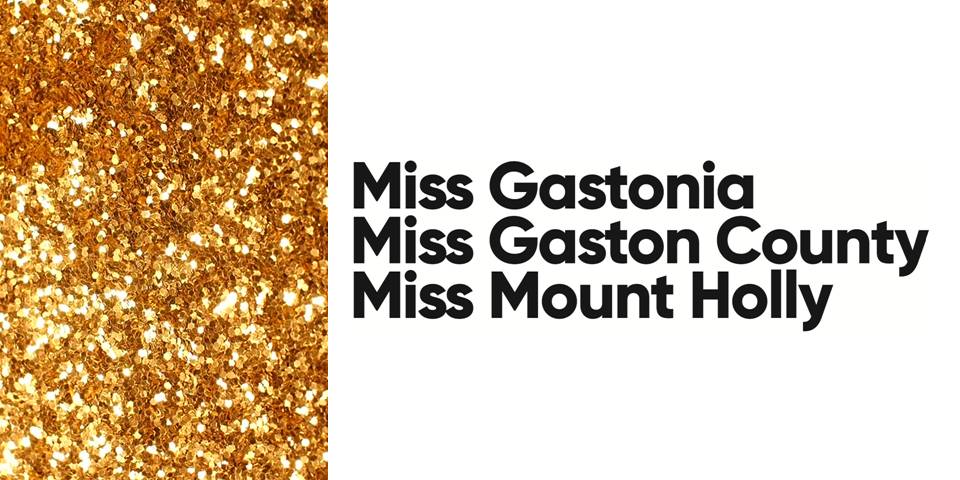 November 20, 2019

MISS GASTONIA COMPETITION INCLUDES 14 YOUNG WOMEN VYING FOR THE CROWN
Fourteen young women will take the stage Saturday for the annual Miss Gastonia competition. The show begins at 6:00 p.m. at Stuart W. Cramer High School, 101 Lakewood Road, Belmont. The public is invited.


Click here for the full article.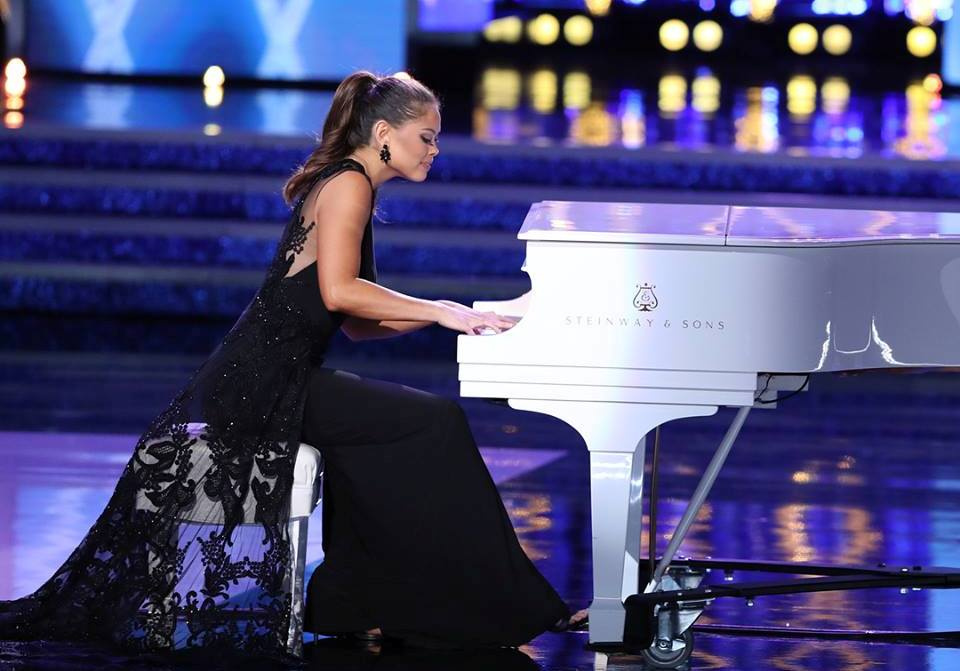 October 25, 2018
FORMER MISS MOUNT HOLLY REACHES THE MISS AMERICA STAGE
If you watched the recent Miss America pageant on TV, you may have noticed a familiar face. Right there on the screen was Allison Farris, who reigned as Miss Mount Holly in 2017. So how did someone with ties to Mount Holly make it to the Miss America stage wearing the Miss District of Columbia sash? It was a multi-year journey in pageantry that Farris admits she thought would never happen.
Click here for the full article.